Announcements
Colloquium on Economics
On Tuesday 12.12.2023 at 16:00 (H714, Campus II), the next lecture in the framework of the economic colloquium in WiSe 23/24 will take place, to which we are happy to invite you. Hendrik Sonnabend from the FernUniversität Hagen with the topic of: "Positive Feedback, Risk Behaviour, and Gender: Empirical Evidence from Competitive Diving Careers".
Brownbag Seminar
Brownbag seminars will continue to be held at the IAAEU in the winter semester of 2023. More information about the lectures can be found on our brownbag seminar page.
Prizes, Distinctions & News
22.
Nov '23
Publication Award of Trier University
For his article published in the journal Kyklos entitled "Can Television Reduce Xenophobia? The Case of East Germany",
Sven Hartmann
, a research associate in the economics team at the IAAEU, was awarded this year's publication award of the Graduate Center of Trier University for the best publication by a junior researcher in Department IV. With his two co-authors, Lars Hornuf and Marc Oliver Rieger, he found evidence that access to international media content can reduce xenophobia. Congratulations from the entire IAAEU team!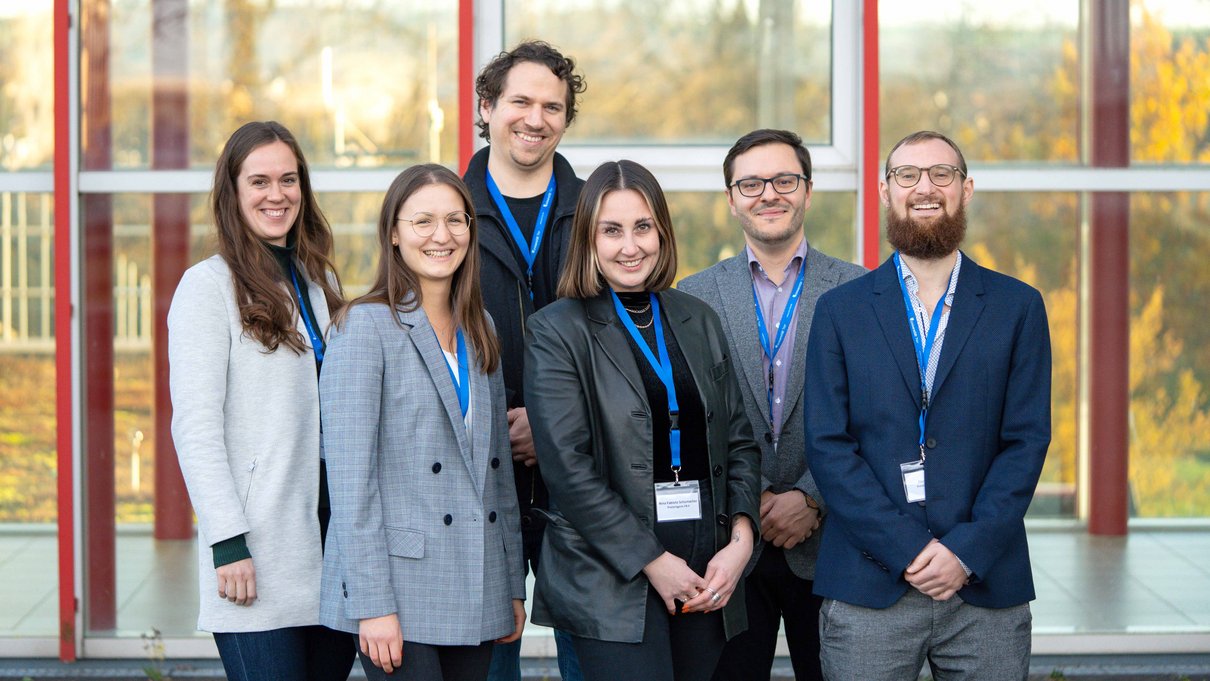 Publication Award by the Graduate Center of Trier University
The study: Lars Hornuf, Marc Oliver Rieger and Sven Hartmann (2023), Can Television Reduce Xenophobia? The Case of East Germany,
Kyklos, 76(1): 77-100
.
---
15.
Nov '23
Visiting Research Stay at the University of Ottawa
Marco Clemens
, a PhD student and member of the economics team at IAAEU, visited the University of Ottawa (uOttawa) from September 1 to October 30, 2023. During his visit, Mr. Clemens participated in a variety of research seminars and workshops on topics such as the size of the labor market, unemployment insurance, and perspectives on relocation from China. Apart from acquiring new insights in those areas, the research stay allowed him to interact with the uOttawa economic team and collaborate on a new project examining the impact of windfall gains on employment and labor market transitions.
The collaboration was defined by frequent meetings and extensive discussions. Mr. Clemens greatly benefited from the economic team's extensive knowledge and creative thoughts on the subject. Furthermore, he was able to gather significant input on his work during his stay, which aided in the submission of one of his papers to a journal, where it is now under review. Besides the academic activities, Mr. Clemens explored Ottawa, the capital of Canada, and other areas of the country.
He consistently noted the friendly, communicative, and welcoming nature of Canada and its people throughout the course of his visit, making it an ideal host country. Overall, according to Mr. Clemens, his research stay was one of the most valuable, memorable, and productive experiences he has had in his early career.
---
8.
Nov '23
Dissertation award for Dr. Sven Hartmann
Sven Hartmann
, a research associate at IAAEU, was rewarded for his outstanding Doctoral Thesis by the Association "Freundeskreis Trierer Universität e. V." in November 2023. The 2,000 Euro prize, sponsored by Volksbank Trier, was presented by the board member Mr. Norbert Friedrich. The award ceremony took place during a semester kickoff event. The institute is delighted with this recognition.
Further information on the semester kick-off event and the other award winners can be found
here
.
Dissertation awards 2023
---
27.
Okt '23
Visiting Research Fellow at Waseda University
During a six-week research stay abroad,
Jonas Feld
, a member of the economics team at IAAEU, had the opportunity to visit Waseda University in the heart of Tokyo, Japan – one of the country's most prestigious institutions. Engaging in thought-provoking discussions with local faculty members and fellow researchers, Jonas Feld gained profound insights and new perspectives. The visit provided a chance to explore various data sources relevant to Mr. Feld's research and facilitated exchanges of ideas with other researchers.
Waseda University's vibrant and highly international campus offered a glimpse into Japanese culture through diverse events, fostering insightful discussions not only on academic topics but also on Japanese traditions, heritage, and the country's global position. Furthermore, Jonas Feld was invited to present one of his current research projects at Waseda's School of Social Sciences department seminar series.
This experience not only facilitated valuable feedback but also directly enhanced the guest researcher's work, leading to its submission to a journal, where it is currently under review.
The stay at Waseda University was characterized by significant academic growth, cultural exploration, and fruitful interactions, making it a valuable, memorable, impactful, and intellectually enriching experience for Mr. Feld.
---
19.
Okt '23
PhD Paper Award of the INFER Conference 2023 for Theresa Geißler
Theresa Geißler
, research associate at the IAAEU, has been awarded the PhD Paper Award at the 25th conference of the International Network for Economic Research (INFER). The conference took place in early September at the University of Valencia, Spain.
The winning paper, "Educational Mismatch and Labour Market Institutions", was written in collaboration with Professor Dr. Laszlo Goerke and examines the relationship between trade union membership and educational mismatch.
Educational mismatch describes an imbalance between the level of education attained and the demands of the job. Using data from the Socio-Economic Panel, the authors show that union members are less affected by overeducation, i.e. too much education compared to the requirements of the job. Furthermore, union members are more likely to have a good match between education and job requirements. The authors justify the findings by citing the benefits of union membership. For example, they argue that union members benefit from better information about job vacancies and support in the application and negotiation process. Thus, members have better opportunities to avoid educational mismatch situations than workers who do not belong to a union.
A preliminary version of the paper is available at
this link
in the INFER Working Paper Series (No. 14.2023). Theresa Geissler will also present the paper in an INFER webinar. The date of the presentation will be published on
this page
.
---
06.
Sep '23
Artificial intelligence (AI) in the workplace - the implications for employees
Language assistants based on artificial intelligence (e.g. Alexa, Siri, Google Home) are already widespread in the private domain. They are also increasingly used in the workplace to increase productivity or counteract the shortage of skilled workers. Language assistants can, for example, provide employees with information that they need to carry out a task. But how do employees react to intelligent language assistants? Do these merely represent a further development of the technological equipment such as computers, as has already taken place in many cases, or do intelligent voice assistants represent a qualitatively different development?
Jonas Ossadnik (Trier University), Katrin Muehlfeld (Trier University) and Laszlo Goerke (IAAEU and Trier University) tackle this question in a contribution, which was presented at the 83rd Annual Meeting of the Academy of Management and has now been published in Computers in Human Behavior. The experimental investigation focuses on the effects language assistants have on the employees' perceived autonomy, organisational support when completing the task, and on the resulting psychological costs. In each case, situations are compared in which helpful information is either provided by colleagues, is determined with the help of a computer, or comes from an intelligent voice assistant. The study also examines how differences in perceived autonomy, organisational support, and psychological costs affect job satisfaction.
The authors show that the help of voice assistants impairs perceived autonomy and causes psychological costs to a similar extent as support by colleagues does. Cooperating with colleagues is perceived as organisational support, but not the help of language assistants. These differences in the perception of intelligent language assistants compared to humans, but also to computers, have an impact on job satisfaction, which is decisively influenced by the design of the work environment. The study by Jonas Ossadnik, Katrin Muehlfeld and Laszlo Goerke thus highlights ways to prevent the negative effects of AI in the workplace.
The study can be downloaded
here
.
Ossadnik, J., Muehlfeld, K., & Goerke, L. (2023). Man or machine – or something in between? Social responses to voice assistants at work and their effects on job satisfaction. Computers in Human Behavior, Art. 107919.
---
01.
Aug '23
12. Tagung Junge Arbeitsrechtswissenschaft
From July 20-22 2023
Jana Hagenmüller
participated in the '12. Tagung Junge Arbeitsrechtswissenschaft' (TJAR) in Bayreuth. The general theme of the conference was "Labor law as congealed constitutional law?" and offered numerous speakers from Germany and Austria the opportunity to present their own research results and to put them up for discussion. The keynote speeches were given by
Prof. Dr. Dres. h.c. Monika Schlachter
and former Federal Constitutional Judge Prof. Dr. Andreas Paulus..
In addition to the interesting lectures, the social program with a historical city tour and a joint dinner offered the participants the opportunity for professional and personal exchange.
Further information on the conference can be found
here
.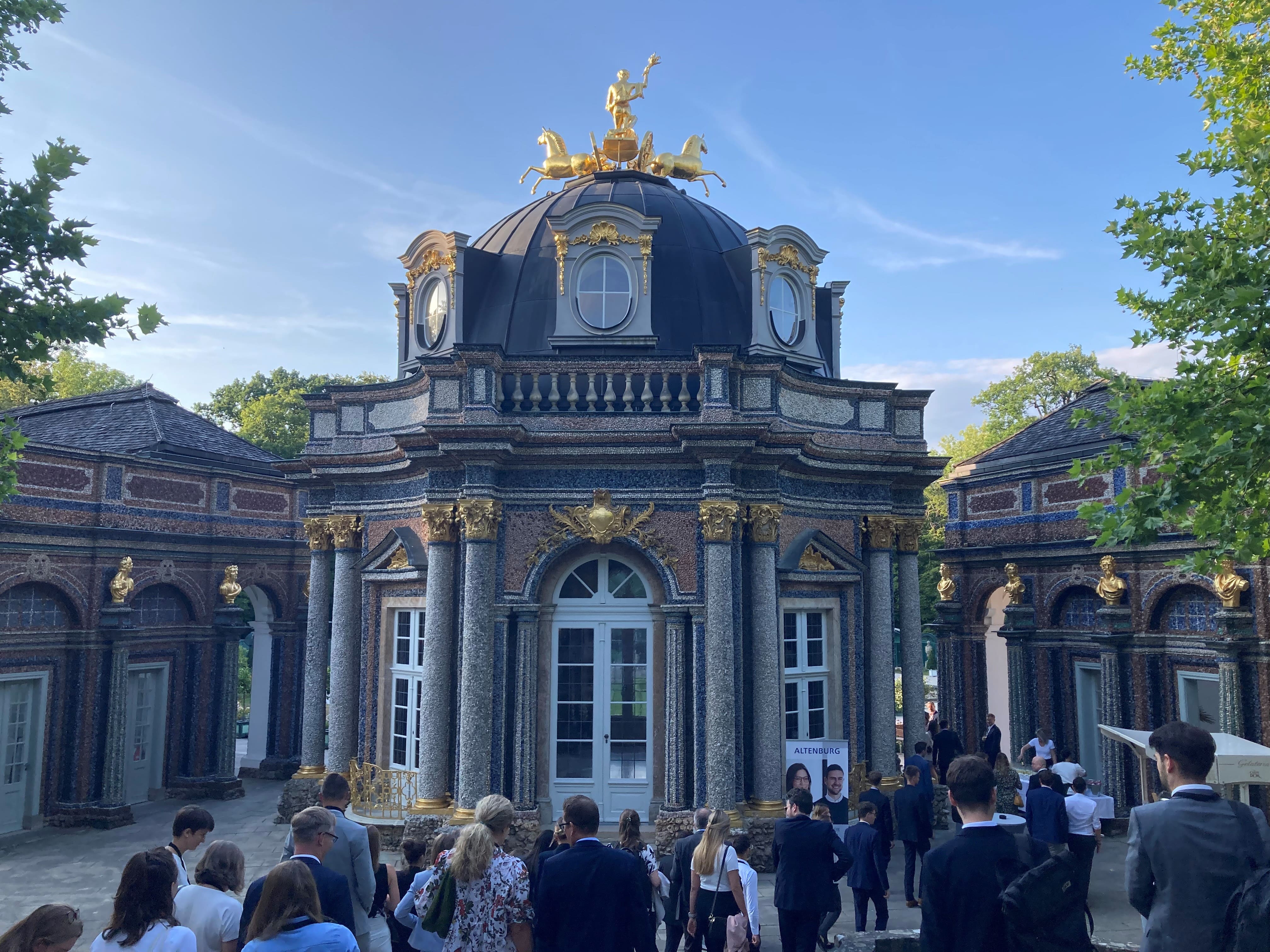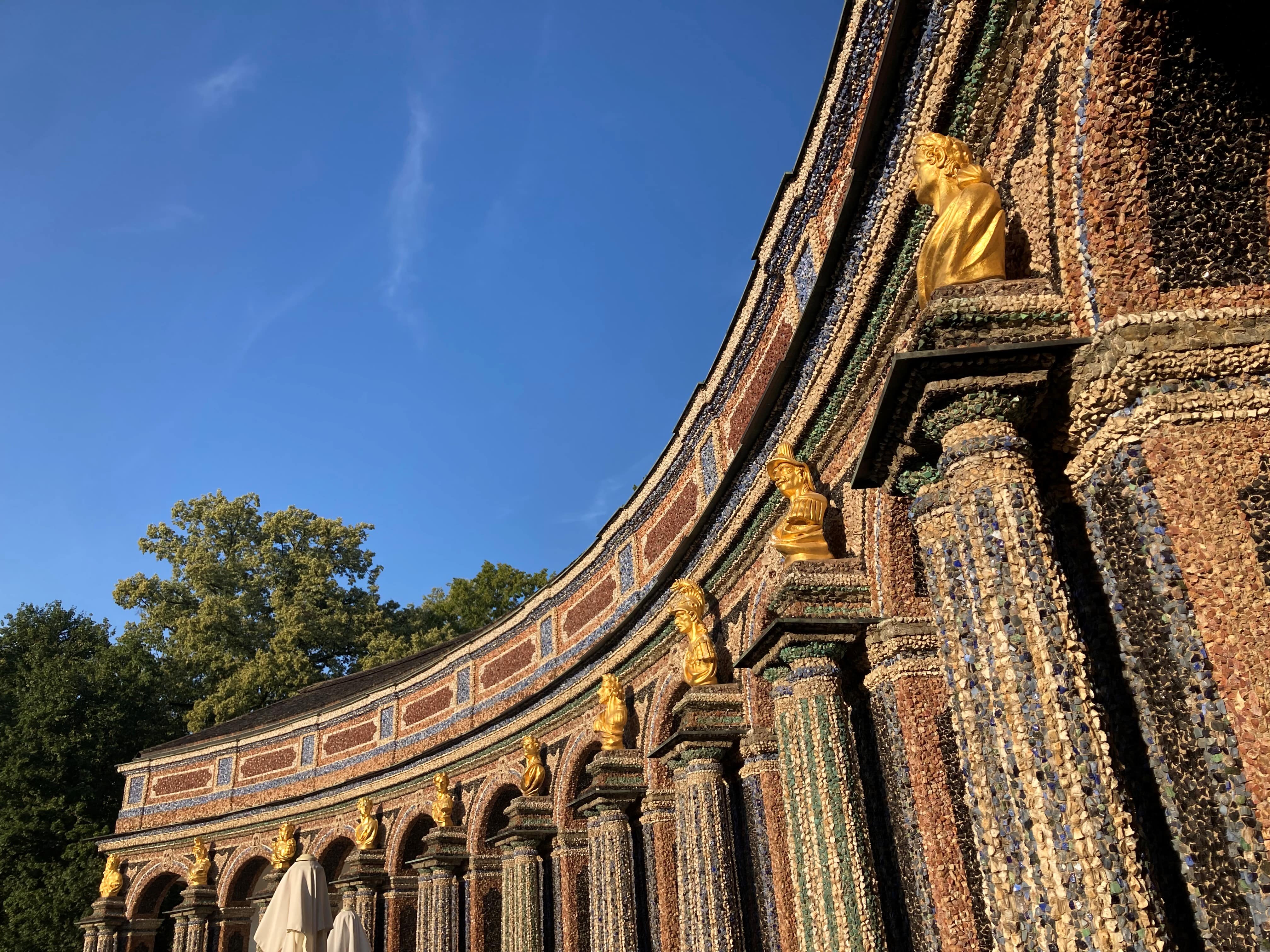 ---
29.
Jun '23
Cinzia Rienzo as a guest at the IAAEU
Dr Cinzia Rienzo is a Senior Lecturer in Economics at the University of Brighton, UK and a Fellow at the Global Labor Organization (GLO). Her main research relates to applied micro-econometrics, focussing on labour topics, education, migration, subjective wellbeing and development issues. During her stay at the IAAEU from 27th to 30th June 2023, she conducts research related to the role of unions on immigrants' wages, co-operating closely with Laszlo Goerke. She is also working on the impact of nuclear explosions on health and labour market outcomes of women in Kazakhstan, as well as investigating long-term effects of childhood exposure to violence on school-to-work transitions in developing countries.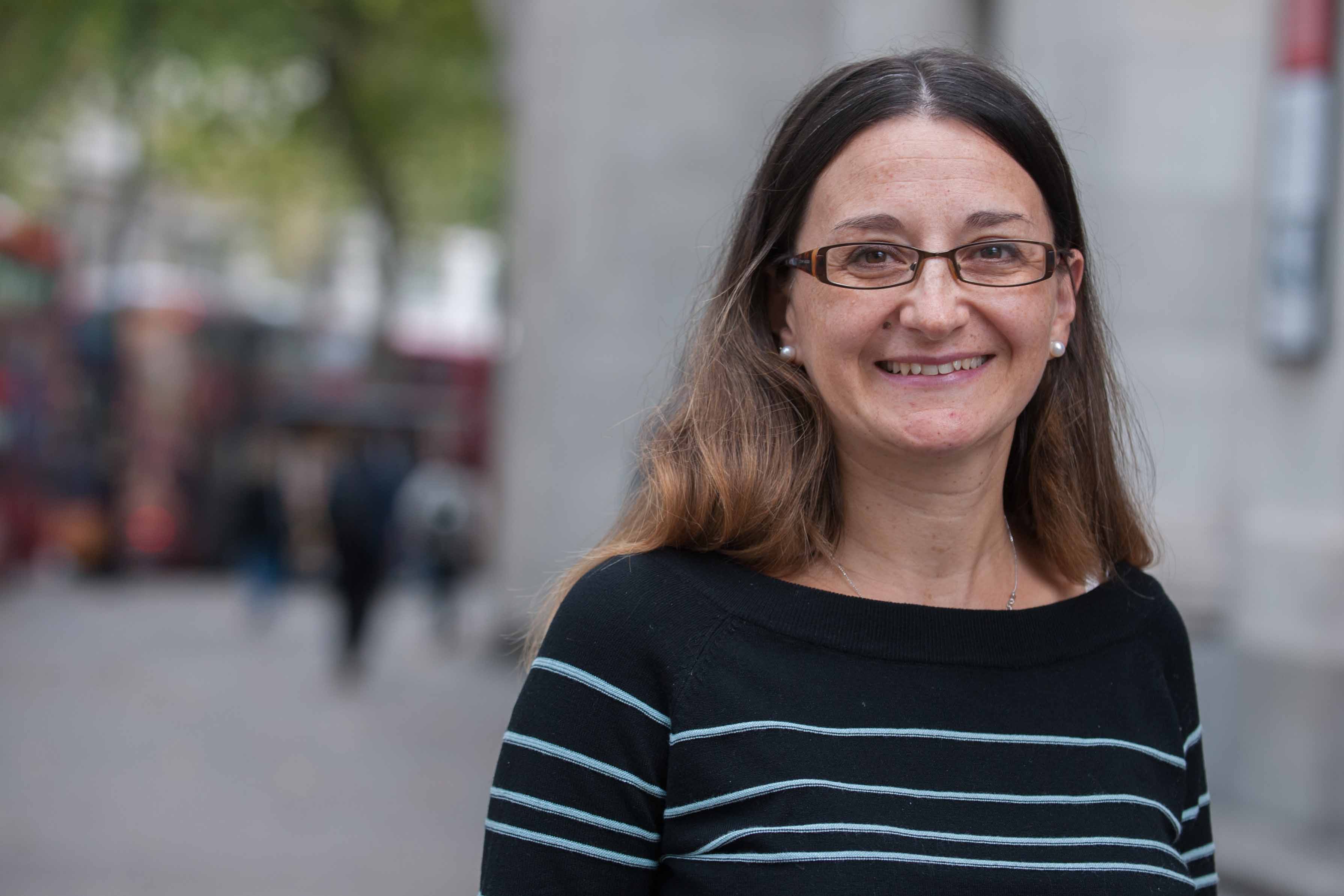 Cinzia Rienzo
---
28.
Jun '23
Trade Unions Benefit from Job Insecurity
Why join a union? This question has not yet been fully answered. A recently published study adds another element to the answer. Laszlo Goerke (IAAEU – Trier University) and Adrian Chadi (University of Konstanz) establish a connection between personally perceived insecurity about one's job and joining a trade union. More precisely, this insecurity induces employees to join a trade union where they seek shelter from the consequences of job instability.
Link to the press release by Trier University (in German)
Link to the study
Chadi, Adrian und Goerke, Laszlo, Seeking shelter in times of crisis? unemployment, perceived job insecurity and trade union membership, in: Economica Nr. 90 (2023), S. 1041–1088.
---
25.
Apr '23
Thomas Klein appointed professor at Saarland University of Applied Sciences (htw saar)
On 25 April 2023, Thomas Klein received the
nomination as Professor of Law in Social Work
(Civil, Labour and Social Law) at the Faculty of Social Sciences of the Saarland University of Applied Sciences
(htw saar)
from the Saarland Minister of Finance and Science, Jakob von Weizsäcker
Thomas Klein studied law at the University of Trier and already worked as a research assistant at the IAAEU during his studies. After his legal clerkship at the Saarland Higher Regional Court, he returned to the IAAEU's legal working group as a research assistant in November 2015. He was awarded his doctorate in 2017 with a thesis supervised by Prof. Dr. Dres. h.c. Monika Schlachter on the collective agreement and strike law for civil servants in privatised companies.
During his more than seven years at the IAAEU, Thomas Klein conducted research in the field of German and European labour law, including on collective agreements and industrial action law, European law on the posting of workers, and employment protection and fixed-term employment law. Another focus of his research activities was international and European fundamental and human rights protection and its impact on national civil and labour law. Since 2017, Thomas Klein has also been a lecturer in labour and civil law at the Department of Law at the University of Trier.
The IAAEU congratulates Thomas Klein on his appointment, would like to thank him for his successful work at the institute and wishes him all the best for his new position at the htw saar.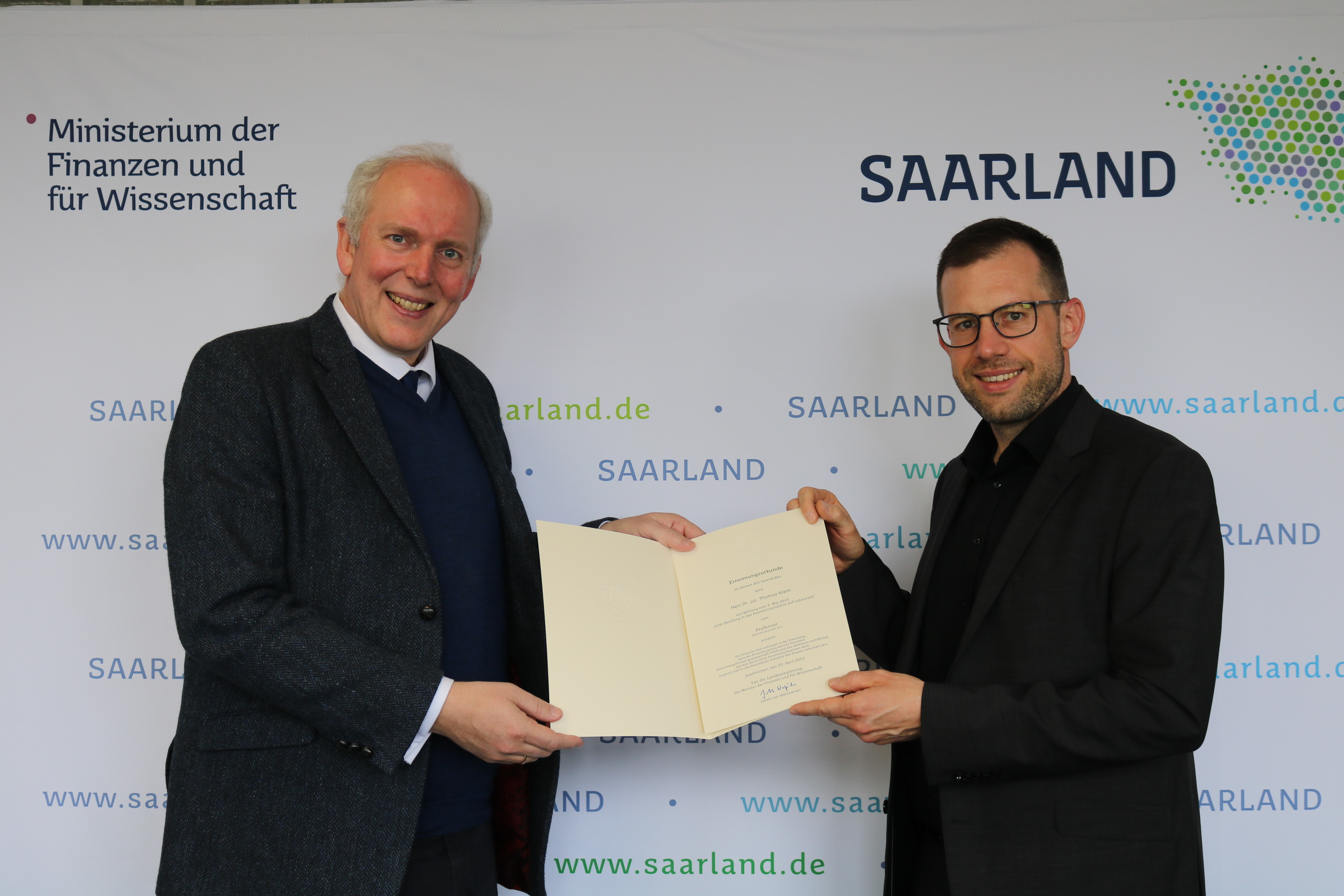 Miriam Gabriel, Ministry of Finance and Science of Saarland
---
06.
Apr '23
Successful 15th Workshop on Labour Economics at IAAEU Trier
The 15th edition of the annual Workshop on Labour Economics (WLE) was again a great success, bringing together nearly 50 researchers from across Europe for lively and stimulating discussions on a wide range of topics. After two years in which the workshop was held only online due to the pandemic, it was very gratifying to finally see all participants come together again on site at the IAAEU in Trier.
The workshop covered fascinating topics such as personnel and labour economics, industrial relations, the future of work, and worker well-being. Participants were able to exchange ideas and network with colleagues in a pleasant working atmosphere during the sessions, as well as during the various breaks. Everyone also enjoyed the workshop's social events, which included a tasting of regional wines in the historic cellars of a renowned Trier winery and a conference dinner.
The workshop's lively and dynamic atmosphere created the perfect environment for engaging discussions and fruitful collaborations. The workshop also provided an opportunity for five junior researchers from IAAEU to present their latest research and receive valuable feedback from the other attendees; being grateful for the chance to engage with and learn from their peers.
Overall, the 15th edition of the WLE was a truly memorable experience, providing a much-needed opportunity for researchers to once again connect and collaborate in-person after two years of online workshops. The organizers are already looking forward to next year's edition, where they hope to build on the success of this year's event!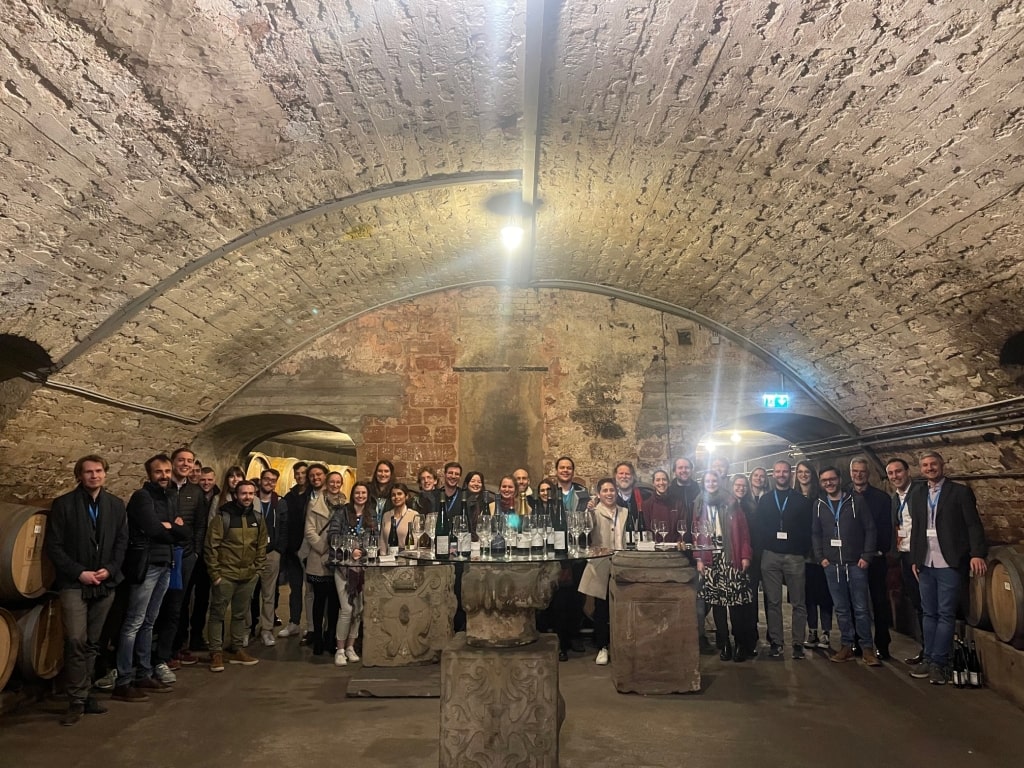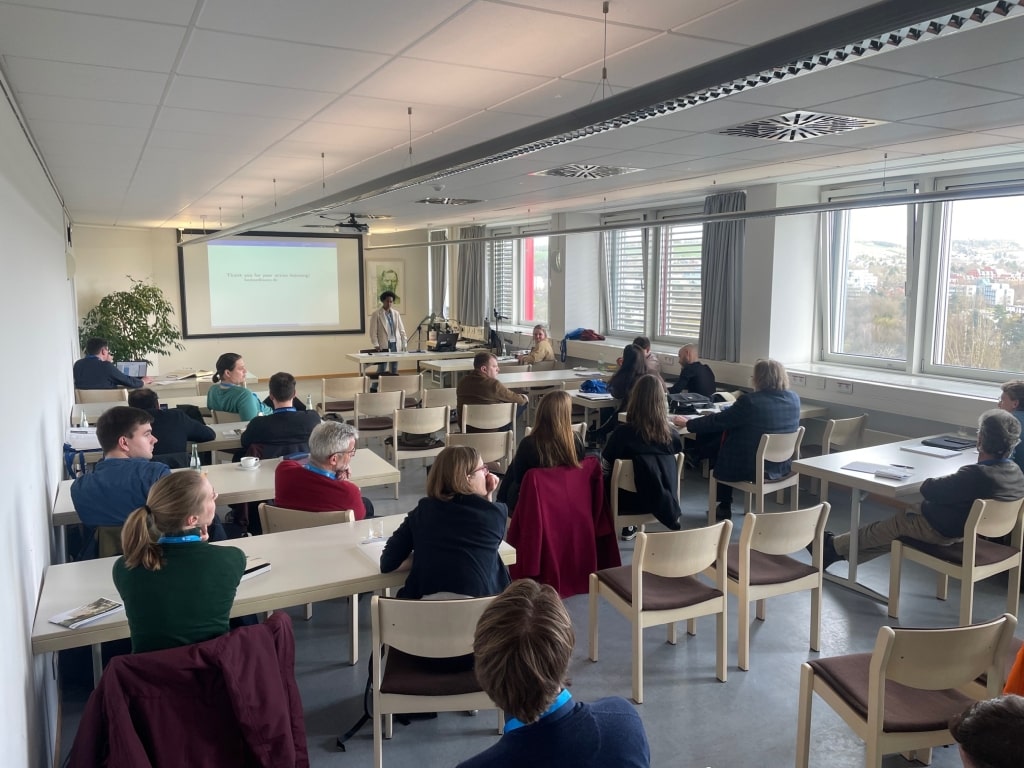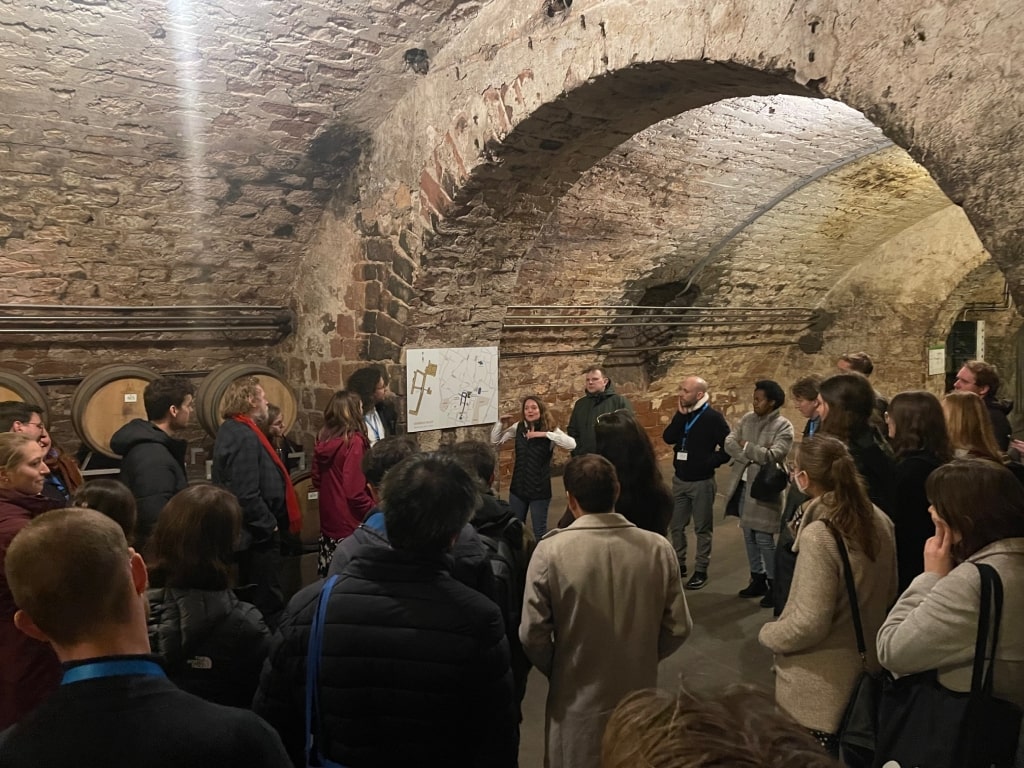 Impressions of the workshop
---
08.
Mar '23
BeWell Meeting 2023 at the Freien Universität Berlin (27./28.02.2023)
Theresa Geißler
and
Björn Becker
from the IAAEU participated in the 4th annual BeWell Meeting 2023 of the Berlin Network for Research on Well-being, hosted by the Free University of Berlin and the University of Leeds.
At the conference, 18 researchers presented their latest findings in the field of satisfaction research. The sessions were devoted to various topics, such as unemployment, demography, and methodological aspects of satisfaction research. The conference also offered the opportunity to meet old acquaintances of the IAAEU. The former guest researchers Anthony Lepinteur and Clemens Hetschko appeared with their own research and helped to organise the conference. Bruno Frey, the keynote speaker, had some interesting thoughts on "Happiness and Policy," which led to lively debates. The high-calibre field of participants ensured an excellent culture of discussion and exciting debates throughout.
In the session on employment relations,
Theresa Geißler
presented her paper "What an (un)favourable Match?!", in which she looks at the relationship between overeducation and job satisfaction in the private and public sectors.
Björn Becker
then presented a joint project with Laszlo Goerke and Yue Huang on the relationship between trade union membership and life satisfaction. Both received valuable comments that provide the basis for improving the research.
The BeWell Meeting 2023 was a complete success on a scientific and interpersonal level. We thank the organisers and look forward to future meetings in the BeWell event series.
---
21.
Feb '23
Commentary on §§ 11-11a AÜG by Dr. Thomas Klein and Dominik Leist has been published
In the 6th edition of the commentary on the Temporary Employment Act, edited by Jürgen Ulber and Daniel Ulber.
Dr. Thomas Klein
and
Dominik Leist
have taken over the commentary on §§ 11-11a AÜG. § 11 AÜG regulates various interfaces of temporary employment, including the Proof of Employment Act, as well as the laws on acceptance delays, labor disputes, occupational safety and health, and employee inventions. § 11a AÜG deals with the relationship between temporary employment law and social security short-time work benefits, which has become relevant again during the Covid-19 pandemic. The commentary was published by Bund-Verlag in early 2023 (pp. 973-1049).
---
31.
Jan '23
New publication in Small Business Economics
A collaboration between the IAAEU and the University of Trier led to a forthcoming paper in the journal Small Business Economics. Jörn Block from the University of Trier and Alberto Palermo from the IAAEU, together with Jenny Kragl (EBS, Oestrich-Winkel) and Xi Guoqian (formerly at the University of Trier), collaborated on the forthcoming paper "Hiring Family or Non-Family Managers When Non-Economic (Sustainability) Goals Matter? A Multitask Agency Model".
The paper focuses on family firms, the dominant form of ownership in many countries and industries. Empirical research shows that family managers run a large share of family firms. However, nepotism, altruism, lower managerial abilities, and a small pool of qualified family candidates may speak against family management. The authors provide a theoretical explanation for this apparent paradox. In a set-up with moral hazard and imperfect performance measurement, Block, Palermo, and co-authors consider the multitasking problem of managing economic and non-economic tasks in family firms.
The study not only has practical implications for family firms' hiring decisions. By highlighting the importance of non-economic goals, it also contributes to the current discussion about compliance with firms' sustainability goals.
---
26.
Jan '23
Television can reduce xenophobia
Researchers studied the effects of West German television on people living in the former GDR.
In large parts of the former GDR, West German television programmes could also be watched. However, there were regions that could not receive West German television, because of their geographical location. Prof. Dr. Marc Oliver Rieger (Trier University), Dr. Sven Hartmann (IAAEU and Trier University) and Prof. Dr. Lars Hornuf (University of Bremen) have now taken a closer look at the differences between the regions with and without Western TV. They found that Western TV positively influenced attitudes towards foreigners and mitigated xenophobic tendencies. The more positive attitude towards foreigners was, for instance, expressed in the fact that people with access to Western TV donated more often to refugee aid programmes. In addition, people in regions with coverage of Western TV were less likely to vote for right-wing parties, which propagated xenophobic attitudes in national elections from 1990 to 2017.
"Our study also shows that there were fewer hate crimes targeting refugees in regions with Western TV coverage. Based on our research results, these effects are still visible 28 years after German reunification," the researchers said. The differences between regions with and without West German television, on the other hand, could not be explained by economic circumstances, by differences between urban and non-urban regions or, for example, by a "right-wing tradition." This is confirmed by the data analysis of Rieger, Hartmann and Hornuf. The researchers show the existence of these effects concerning the reception of Western television programmes, among other things, by analysing surveys that were collected before and after reunification. For example, they evaluated the survey "Youth and Right-Wing Extremism 1990," conducted by the Central Institute for Youth Research before German reunification with several questions on attitudes towards foreigners. They also drew on data from the Socio-Economic Panel for their study.
The researchers also show that Western television programmes had significantly more foreign content than Eastern television did. Exposure to this international programme content could apparently reduce xenophobia. Therefore, it could be advantageous to broadcast foreign programmes in their original form and merely dub them, instead of remaking them according to one's own standards. "Our results show that television can have a lasting impact on viewers' preferences. Media content can thus not only reduce xenophobia, but also influence attitudes towards democratic values, for example," write Rieger, Hartmann and Hornuf.
The study: Lars Hornuf, Marc Oliver Rieger and Sven Hartmann (2023), Can Television Reduce Xenophobia? The Case of East Germany,
Kyklos, 76(1): 77-100
.
---
24.
Jan '23
Excessive salaries for works councilors: fact or fiction?
An economic study shows that legal regulations are largely complied with.
Payments of several hundred thousand Euros per year to works council members, particularly in connection with VW and Porsche, made waves in the news. Media reports and legal proceedings on the alleged overpayments reinforced the public impression that this practice is widespread in order to make works council members "more willing to compromise" on matters of interest to employers.
However, a study from Prof. Dr. Laszlo Goerke (IAAEU and Trier University) and Prof. Dr. Markus Pannenberg (Bielefeld University of Applied Sciences) has found that works council members in Germany are paid, on average, the same as or only slightly better than comparable employees. "To put it bluntly, the excessive earnings of VW works council members are not the tip of the iceberg, but rather isolated cases," conclude Goerke and Pannenberg.
In contrast, trade unions' criticism of cases of financial mistreatment of works council members receives little attention from the public. "Both over- and underpayment can influence the way the German system of co-determination works," say the economists Goerke and Pannenberg in their study. According to the Works Constitution Act, employees may be neither financially rewarded nor disadvantaged for serving on a works council. Works council members must, therefore, be paid according to the role and associated development opportunities that they had before becoming an employee representative.
Until now, the public discussion around preferential or discriminatory treatment has suffered from a lack of comprehensive information on works council members' pay. Laszlo Goerke and Markus Pannenberg have closed this gap with their study, and thus also made an important contribution to the discussion on the need for law reform. "Our findings indicate that payments to works council members are largely in line with legal provisions," the researchers explain. They therefore consider reform of the rules of the Works Constitution Act on the payment of works council members to be unnecessary.
In their study, Goerke and Pannenberg investigate wages paid to works council members in Germany over the time period from 2001 to 2015. They conclude that, in comparison to equivalent employees without works council membership, remuneration is on average the same or at most 3 to 7 percent higher. The difference depends on whether individual characteristics, such as education or motivation at work, are taken into consideration. Laszlo Goerke and Markus Pannenberg find their results confirmed for various groups of employees as well as different types of businesses.
Furthermore, the study suggests that, on average, works council membership does not pay off in terms of significant wage benefits. "This could explain why employees often refrain from initiating the election of a works council at their firm. The potential costs of conflicts with and sanctions by the employer are not offset by the expected financial returns of works council activity," write Goerke and Pannenberg. Moreover, the lack of wage mark-ups for works council members could be one of the reasons why many works councilors give up their positions early, according to the researchers.
Reference: Laszlo Goerke und Markus Pannenberg (2023), Wage Determination in the Shadow of the Law: The Case of Works Councilors in Germany. Economic and Industrial Democracy, forthcoming.
The full version of the article can be found
here
.
---
22.
Jan '23
Best Paper Award der EMANES Konferenz 2022 für Fenet Bedaso
Fenet Bedaso is a research associate at the IAAEU and has been awarded the Best Paper Award at the EU-Mediterranean and African Network for Economic Studies(EMANES) annual conference. EMANES organized the conference jointly with the Centre for European Policy Studies (CEPS) on "Social inclusion and mechanisms for social protection for the Mediterranean and Africa," which took place in Barcelona on 15-16 December 2022.
Fenet Bedaso presented her paper entitled "Occupational Segregation and Gender Pay Gap: Evidence from Ethiopia" at the conference, which focuses on gender inequality in the labour market. While there is extensive literature on industrialized countries regarding this topic, empirical evidence for countries in the global South, especially in Africa, is still scarce.
For this reason, Fenet Bedaso's contribution is one of the first to focus on Ethiopia. It examines the impact of occupational segregation on gender wage inequality using data from the 2013 National Labour Force Survey. Fenet Bedaso shows that women in Ethiopia earn, on average, lower monthly wages than men across the wage distribution and that occupational segregation is negatively related to earnings. Furthermore, the gender wage gap is larger in the private sector than in the public sector.
The award for our academic work points to the importance of the findings in achieving gender equality in the Ethiopian labour market. The IAAEU congratulates Fenet Bedaso for receiving the EMANES Best Paper Award 2022.
---
15.
Jan '23
International Workshop on Performance Pay and Employee Outcomes
On December 2, 2022, the economic working group of the IAAEU, in cooperation with the Chair of Personnel Economics at the University of Trier, held a workshop on the topic of Performance Pay and Employee Outcomes. This was the second workshop to be held on site after a long pause due to the pandemic and allowed the speakers to get to know Trier, the local Christmas market, and the IAAEU premises, as well as enjoying a conference dinner the preceding evening.
The workshop addressed a variety of aspects of performance-based pay: Andreas Sintos (University of Luxembourg) spoke about the effects on work-related exhaustion. Nicole Andelic (University of Aberdeen) presented a topic-related experimental study on stress, in which the effects of performance-based pay were shown by measuring cortisol levels. Together with her co-authors, she showed that participants with performance-based pay displayed higher stress levels. Enja Herdejürgen (Paderborn University) examined the effects of performance-based pay in a rather unconventional context.
The author showed, using the example of the change in the bonus system for large international riding tournaments, a positive correlation between performance-based pay and the quality of participating riders. The program was rounded off by presentations on topics including job satisfaction (Marco Clemens, IAAEU Trier), equity-based compensation systems (Slađana Krgović, Bocconi University Milan), flexible working hours (Joanna Tyrowicz, University of Warsaw), and gender-specific wage inequality (Ezgi Kaya, Cardiff University).
The workshop was characterized by numerous comments and lively discussions among the participants
---
06.
Jan '23
New publication in Games and Economic Behavior
IAAEU members Laszlo Goerke and Alberto Palermo with Marco de Pinto (formerly also at the IAAEU and Trier University, now at the University of Applied Labour Studies in Mannheim) published a paper "On the Welfare Effect of Adverse Selection in Oligopolistic Markets" in Games and Economic Behavior.
The paper theoretically examines the welfare consequences of asymmetric information in a principal-agent relationship where several principals (firms) compete in an (oligopolistic) product market. The main finding is that the existence of asymmetric information can compensate for the welfare-reducing impact of market power. Therefore, society can be better off in the presence of asymmetric information than in its absence. The underlying idea is that the better-informed agents exploit the informational advantage to enhance their own at the expense of the society's payoff. The oligopolistic market power of principals limits such opportunities. Given that oligopoly is a typical market structure, the findings by the IAAEU researchers suggest that policy measures to counter market power should account for informational frictions, as the latter are also widespread.
Reference: de Pinto, Marco, Goerke, Laszlo and Alberto Palermo (2023), On the Welfare Effect of Adverse Selection in Oligopolistic Markets, Games and Economic Behavior, Vol. 138, pp. 22-41.
The full version of the article can be found
here
---